Duty to Accommodate a Disability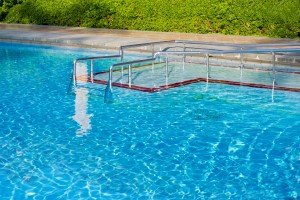 The Fort Worth disability accommodation lawyers at Stoy Law Group, PLLC, provide legal representation for clients as one employee or groups of workers who have been discriminated against because of disabilities. Contact our Fort Worth, Texas office to consult a disability accommodation attorney if you have encountered any of the following:
Bias that assumes disabled workers cannot perform certain job duties regardless of their qualifications and abilities.
No reasonable job accommodations for physical or mental impairment.
Prejudicial attitudes toward workers with chronic health disorders such as diabetes, hepatitis, HIV, cancer or epilepsy.
Legal protections for disabled workers are provided by The Americans with Disabilities Act of 1990, as well as Texas state law. Both federal and state law prohibit discrimination and require "reasonable accommodations" for disabled workers. The Rehabilitation Act of 1973, a similar act, covers some governmental employees.
A person suffers a "disability" if they have:
An Impairment that substantially limits at least one major life activity;
A history of such impairment; or,
They are "regarded as" impaired
The Americans with Disabilities Act and Texas law require employers to comply with the following requirements:
Maintain medical records and require medical testing;
Make reasonable accommodations for disabled employees;
Refrain from discriminating against disabled individuals; and
No retaliation
Medical Records
Employers must maintain separate medical data and regular personnel files and treat the former as confidential. Disclosure of medical information may not be required during initial job application. Job denial due to medical testing requires proving physical impossibility to perform necessary tasks.
Reasonable Accommodations
"Reasonable accommodation" is determined on a case by case basis, but a few major examples include:
On-site facilities with special features to enable free access and usage by physically challenged workers, such as wheelchair ramps, separate or wider doorways, elevators and reserved parking near building entrances.
Job modifications such as flex-scheduling and reassigned or restructured duties. Medical leave is one of the most common reasonable job accommodations. Pursuant to Family Medical Leave Act provisions, employees may be entitled to unpaid leave of up to 12 weeks. Total allotted length may be taken over a series of shorter intervals that may be as brief as several hours per day.
Installing specialized assistive components or modifying existing devices, equipment and written materials for usage by physically impaired personnel. This may include braille keyboards, audio readers or qualified human interpreters.
No Discrimination
This applies to hiring, pay rates, job promotions and terminations based on physical or mental limitations. Employment decisions must have a rational relationship between a disability and the required job duties.
No Retaliation
Retaliation is unlawful against workers who oppose discriminatory practices or policies, or related harassment; make complaints about discriminatory practices or policies; give verbal or written statements to support complaints of discrimination or harassment; or assist in the investigation or proceedings in connection with such complaints.
The Interactive Process
U.S. Equal Employment Opportunity Commission (EEOC) guidelines require an 'interactive process' as part of the employer's reasonable accommodation. This requires interacting with disabled employees to customize job accommodations, so long as such accommodations do not pose an "undue hardship" to the employer. The employee also has an obligation to engage in the interactive process and it is a good idea to begin the interactive process by putting a request for accommodation in writing.
The EEOC regulations encompass four interactive process elements:
Analyze a specific position to identify the essential purpose of the job and related, specific job functions
Work with the disabled employee to identify performance limitations or issues, such as tasks that present special challenges
Determine a range of feasible reasonable accommodations
Regular re-evaluation to determine effectiveness
Both the employer and the employee must exhibit good faith efforts to engage in the interactive process. EEOC policy prohibits forcible acceptance of accommodations or providing limited options without direct input by affected disabled employee.
Who Can Help Me with My Disability Accommodation Claim?
If you have been victimized by job discrimination due to disability or any other illegal basis, take steps toward full legal vindication of your rights today. Arrange a free initial consultation with an experienced Fort Worth, Texas disability accommodation attorney by filling out a free case evaluation form or calling Stoy Law Group, PLLC, at 817-820-0100 now.