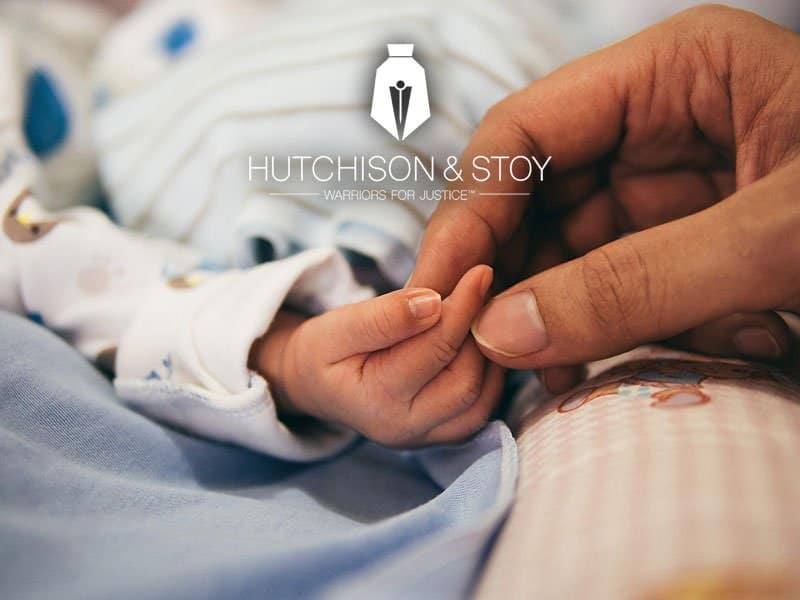 By any measure, nursing and care-providing are challenging professions. You find yourself emotionally and professionally attached to your patients, so protecting them from health and environmental dangers becomes almost second-nature.
Your job becomes even more difficult when you want to help your patient by correcting or addressing treatment that's unethical, a violation of regulations and laws, and/or medical malpractice.
Unfortunately, this too often places healthcare providers and nurses in a situation where they are ethically required to address issues with their employers, but the fear of retaliation for doing so can be immense.
When you know that something you see in the workplace is wrong and it's time to stand up to your employer, you need the highest quality legal representation behind you to help you get through the red tape and divisiveness of the situation.
Furthermore, if your employer has already retaliated against you for reporting unethical and/or illegal treatment of a patient (for example, termination, docking pay, demotion, etc.), you need to contact a law firm with extensive experience in standing up for healthcare workers' rights.
When healthcare workers come forward to blow the whistle on the unethical, illegal, or non-compliant treatment of patients, there are very strong protections under Texas law that help to ensure their legal safety and job security in a setting that has cost many individuals their jobs and reputations in the past.
What is Whistleblower Protection?
To understand what whistleblower protection is and who it covers, it is first essential to understand the concept of whistleblowing itself.
Although there are specific laws protecting healthcare workers in Texas, generally speaking, whistleblowing occurs when an employee exposes and/or reports information about his/her employer that the employee believes to be illegal, grossly wasteful, grossly fraudulent, or unsafe.
Laws protecting whistleblowers exist throughout the United States, but they vary by state and by industry, so it's important to understand the protections that are allotted specifically for healthcare workers and specifically in the state of Texas.
We will get to that in a bit, but for now, let's look at the federal protections.
The basis of whistleblower protection is the Whistleblower Protection Act (WPA) of 1989, which was signed in to law specifically to protect employees of federal agencies from retaliation or the threat thereof by their employers for disclosing information about the negative actions (described above) of that employer.
The WPA has been modified to state that confidential information being whistleblown must only be done so through the proper channels, and it provides those channels to potential whistleblowers in order to not risk a matter of national security.
President Barack Obama signed an amendment to the WPA in 2012 due to rulings by the Federal Circuit Court, which limited the protections against whistleblowers time and again. The amendment ensured that whistleblowers in the intelligence community would be given the same protections as those in other agencies.
Because of the Occupational Safety and Health Administration (OSHA) regulations and the WPA, many states have passed laws to protect whistleblowers in other industries—with healthcare being a primary focus of the laws.
In the State of Texas, the Nursing Practice Act (NPA) requires nurses and healthcare workers to protect patients by reporting behavior that could injure or otherwise adversely affect a patient.
Because nurses must report misconduct or violations of protocol or regulations, they are protected by the NPA from employer retaliation (for example, termination, demotion, docking pay, etc.).
The NPA has many components and can feel complicated, but whistleblowing in healthcare is incredibly important to protect the well-being of patients, the elderly, and the mentally infirm. Because of the NPA's strict reporting regulations and timeline for protecting your rights, it is important to consult an attorney who is well-versed in the NPA and anti-retaliation provisions.
Healthcare Attorney
Choosing the right lawyer for your whistleblower protection and/or retaliation claims can be difficult.
You may think that any attorney will be able to help you through the situation, but that is not necessarily the case. Healthcare retaliation attorneys are specially trained to understand the regulations that affect the healthcare industry as a whole.
If you're not sure whether you need a healthcare attorney, consider the fact that your current lawyer may be spectacular at what they do, but may honestly not have the same extensive exposure to healthcare-specific claims as a specialized healthcare attorney.
Don't you want the experts on your side when your career is on the line?
If you are planning to blow the whistle on your employer, report unethical or non-compliant treatment of a patient, or if you already have and are experiencing retaliation, you need to contact a healthcare attorney for a consultation in order to protect yourself and your family from harm to your reputation, career, and livelihood throughout the process.
Healthcare Employee Retaliation Lawyer
Although general "healthcare attorneys" focus primarily on healthcare cases and can assist both employees, organizations (such as hospitals), and patients with their cases, healthcare employee retaliation lawyers focus specifically on retaliation and wrongful termination cases.
Attorneys in Texas who practice either of these types of law should be well-versed in the NPA and WPA, as we discussed above.
However, a lawyer who practices both types of law is the best choice in a whistleblowing case because these attorneys are knowledgeable in getting their clients compensation for their claims.
Whistleblower Protection in Texas
Just like the rest of the country, Texas has a general whistleblower protection law in place to help decrease the likelihood of retaliation against employees and to protect employees when retaliation does occur.
Retaliation in Texas is generally defined as suspending, terminating or taking adverse action against an employee for reporting a violation of law, ethics, or regulations, etc.
The law also says that reports of violations need to be made to the proper law enforcement authority.
However, general whistleblowers must:
report the violation(s) of their employer and/or fellow employees within 90 days of the violation(s); and
follow the grievance and appeal process accordingly.
If not, the whistleblower's claim for retaliation could be thrown out by the court.
It is crucial to understand this part of the law because it shows that not all employees who blow the whistle will be protected!
Finally, the general Texas whistleblower law only protects public employees, NOT public and private employees like in other states.
Although there are other laws within the federal government and the state of Texas that may cover private sector employees, as a general rule, there are far fewer protections for employees in the private sector.
In addition to the general whistleblower law in Texas, laws like the Nursing Practice Act cover additional industries to encourage employees to speak up when violations become evident.
The NPA not only protects patients from hospitals and healthcare workers, but it also protects the healthcare workers themselves from their employers.
The double protection established by the NPA makes it a great but complicated law.
There are very specific rules that must be followed by an employee who blows the whistle in order to remain protected under the NPA, the Texas Occupation Code, the Texas Family Code, and the Texas Health & Safety Code, for example.
Because of these specifications and more, a whistleblower attorney is a necessary advocate.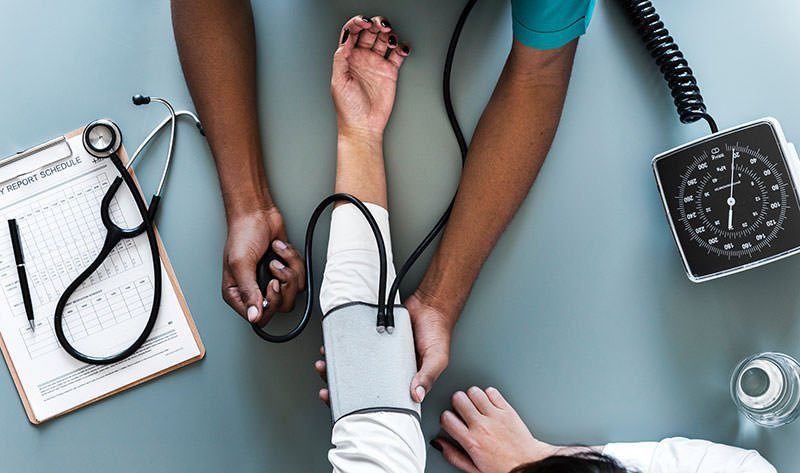 Whistleblower Attorney
When you find yourself in the position to blow the whistle, you need the right attorney by your side. Whistleblowing lawsuits are complex and have very specific requirements for filing and pleading, along with other considerations.
The unique nature of this type of litigation makes it important to find the right lawyer!
A well-documented and strategic case will help to put you on the right path. Persuading the government to involve themselves in an investigation of your claims is just as important as presenting a strong case, and will likely increase the possibility of you being monetarily rewarded for exposing violations.
As a whistleblower, you may also benefit from anonymity because it is difficult to retaliate against an employee who has not been identified.
In addition, anonymity can help to keep relationships from falling apart in the workplace and may decrease the likelihood of developing a hostile work environment.
Primary Texas Laws Protecting Healthcare Workers
Listed below are the primary laws that healthcare workers need to be aware of in order to protect themselves and their patients from violations in the workplace.
(1) Texas Occupations Code (Nursing Practice Act) Section 301.413:  Forbids retaliation against a nurse for: (a) reporting another nurse's conduct; (b) requesting a nursing peer review committee determination; (c) refusing to engage in conduct under Section 301.352; or (d) advising another nurse of any of these rights.
(2) Texas Occupations Code (Nursing Practice Act) Section 301.4025:  Forbids retaliation against a nurse for reporting his/her employer, a practitioner (including a doctor), or another appropriate entity to the appropriate licensing board, accrediting body, and/or the nurse's supervisor (etc.) when the nurse has reasonable cause to believe the entity or practitioner has exposed a patient to a substantial risk of harm as a result of failing to provide patient care that conforms to: (a) minimum standards of acceptable and prevailing practice (for physicians and/or practitioners); or (b) statutory, regulatory, or accreditation standards (for agencies and/or facilities).
(3) Texas Occupations Code (Nursing Practice Act) Section 301.352:  Forbids retaliation against a nurse for refusing to engage in an act/omission relating to patient care that would result in a violation of the Nursing Practice Act and/or a regulatory board rule (so long as the nurse notifies the person at the time of refusal the reason for the refusal).
(4) Texas Family Code Section 261.110:  Forbids retaliation against a nurse (or other professional) for reporting child abuse and/or neglect.
(5) Texas Health & Safety Code Section 260A.001:  Forbids retaliation against healthcare employees for reporting a violation of the law and/or agency rule to their employer, supervisor, and/or relevant agency.
(6) Texas Health & Safety Code Section 161.134:  Forbids retaliation against healthcare employees of mental health and assisted living facilities for reporting a violation of the law and/or agency rule, including resident abuse and neglect, to their employer, supervisor, and/or relevant agency.
(7) Texas Health & Safety Code § 247.068(a): A person licensed to operate an assisted living facility may not retaliate against a person for filing a complaint, presenting a grievance, or providing in good faith information relating to personal care services provided by the license holder.
(8) Texas Health & Safety Code § 142.0093: A person licensed to operate home and community support services, like hospices, may not retaliate against another person for filing a complaint, presenting a grievance, or providing in good faith information relating to home health, hospice, or personal assistance services provided by the license holder.
(9) Texas Health & Safety Code § 252.132: Prohibits retaliation against employees of intermediate care facilities for the mentally retarded who report legal violations or cooperate in investigations of the facility, and there is a presumption of liability against the employer if the employee suffers an adverse employment action within 60 days of the protected activity.
(10) Texas Human Resources Code §§ 36.001, et seq.: Under the Texas Medicaid Fraud Prevention Act (TMFPA), an employee, contractor, or agent, who is discharged, demoted, suspended, threatened, harassed, or in any other manner discriminated or retaliated against in the terms and/or conditions of employment because of a lawful act taken in furtherance of an action or other efforts taken by the person to stop one or more violations of the TMFPA (for example, reporting Medicaid fraud to federal or state agencies) is entitled to:
Reinstatement with the same seniority status the person would have had but for the discrimination/ retaliation;
Not less than two (2) times the amount of back pay (i.e., salary and benefits lost);
Interest on the back pay; and
Compensation for any special damages sustained as a result of the discrimination/ retaliation, including litigation costs and reasonable attorney's fees.
Please Note: An employee who suffers retaliation under the TMFPA must bring suit against their employer in an appropriate district court within three (3) years of the first retaliatory action. 
Statutes of Limitations: Allegations of violations of Texas Health & Safety Code § 161.134 must be filed "before the 180th day after the date the alleged violation occurred or was discovered by the employee through the use of reasonable diligence." Allegations of violations of Texas Health & Safety Code § 252.132 must be filed with either the appropriate court or the Texas Workforce Commission within ninety days (90) of the adverse employment action.
Contact Stoy Law Group, PLLC
If you have any questions or need help with your potential healthcare case, contact the experienced attorneys at Stoy Law Group. You can call our office at 817.820.0100 or fill out our free case evaluation form to speak to a lawyer today.
The team at Stoy Law Group is here to help!