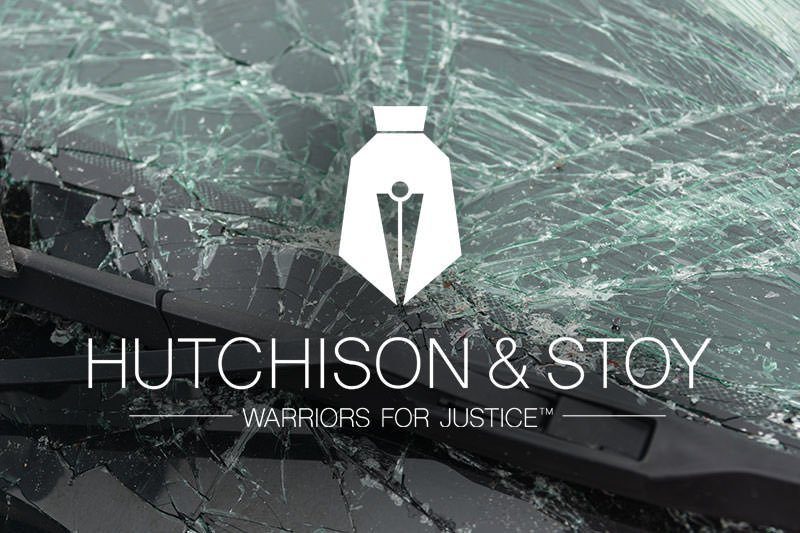 An automobile accident can uproot your life in many different ways. It can affect your physical abilities, your access to transportation, and your ability to work, among other things.
When you get in a car accident that uproots your life, you deserve compensation, and the Lubbock car accident attorneys at Warriors For Justice can help you get it.
The right car accident lawyer will help you navigate complicated legal processes and will be familiar with local procedures and laws. Lubbock is a fantastic place to live, but as with anywhere else, it has its fair share of car accident troubles, and hiring an experienced, knowledgeable attorney is the best way to help you get through this trying time.
Our Lubbock attorneys can answer other questions for you, too, that don't have to do with the legal process.
How Can Lubbock Car Accident Attorneys Help You?
Hutchison & Stoy, PLLC has been practicing in Fort Worth, TX for years, and have now expanded their practice area to assist the people of Lubbock as well. Our prior experience will help us get the best results for your automobile or personal injury case, regardless of the situation.
Our team of Lubbock car accident lawyers has been featured in Forbes, the Huffington Post, and the Atlantic, among other places, for our exemplary work, and we have also received numerous awards in the legal industry.
If that's not enough to tell you that we have what it takes to win your case, then the raw numbers that back up our success should.
Our firm has won millions of dollars for our clients across all of our representation areas, and we will do the same for you. Call us today!
What Should I Do After an Automobile Accident?
Getting in a car accident is a stressful and overwhelming experience. Often, victims can be in shock after the crash itself, especially if traumatic injuries happened. However, it's important to remember to do several things in the event of an accident, and preparing yourself beforehand can help you treat the situation better if or when it does happen.
The first thing you should do after an accident is get to safety. An accident on a fast-moving highway can quickly compound into other disasters, so, while taking potential injuries into account, you should get clear of the wreckage as soon as possible.
If you can't get clear or passengers can't escape from the car, use anything you have on hand to make the wreck as visible as possible. This includes things like flares, reflectors, hazard lights, or flashlights. If you can move your vehicle off to the side of the road, do so first.
Once you're safely clear of the accident, you should call the police or medical authorities, if they haven't been called already. If you cannot extricate yourself or a passenger from the vehicle, calling for medical help becomes a much higher priority. If you're in good shape after the accident, it's always good to assist others involved in getting to safety, as well, but don't put yourself in unnecessary danger!
If you're uninjured or able-bodied, it's also a good idea to collect insurance information from other drivers once you've reached safety. This will be important when filing your claim. Don't forget to collect the insurance information of all drivers involved in the event of a multiple-car crash.
If you're a passenger, this is especially true, and you should also collect insurance information from the driver of your car. At this time, make sure to take plenty of pictures, and even write notes about your experience if you can.
Due to the shock of automobile accidents, details of the event itself can quickly become foggy, so preserving the details through thorough writing and pictures can be instrumental in proving fault or backing up your own case later.
How to Tackle Insurance Issues
Since Texas is an at-fault state for auto accidents, you should always have liability insurance handy. Even if the other driver was at fault, you will likely need to fight to get the full compensation you need and deserve.
The insurance company who will be paying your claim will do everything they can to devalue your car accident settlement and pay as little as possible. However, our competent team of traffic accident lawyers will handle difficult negotiations and help you get every cent you deserve for what you've been put through.
As such, it's always best to be extra cautious when dealing with insurance companies. Don't agree to anything until you've consulted with skilled Lubbock car accident lawyers.
In Lubbock, you are not required to have PIP or no-fault insurance, but it may be a good thing to have in the event of a crash, especially if it was your fault. PIP insurance will help cover expenses for your own injuries, and in the event that the other driver was illegally operating without liability insurance, PIP insurance will help cover your own costs.
PIP insurance also comes into play when a driver's insurance must pay out for several injured passengers, as they will commonly only settle for a certain amount. If you can't get the full coverage that you deserve from the at-fault driver's insurance, PIP insurance can be instrumental in making up the excess.
Why Should I Hire a Car Accident Lawyer Near Me?
It's true that lawyers can be expensive, even prohibitively so for some people.
For this reason, many people who have been in a car accident may try to represent themselves through legal proceedings. In some cases, it's actually better for a client to represent themselves, but not all.
For this reason, we don't accept every case that comes through our doors, and we will tell you if your case can be negotiated successfully without hiring expensive legal representation. But for the majority of legal claims, you will only get the compensation that you deserve with competent Lubbock car accident attorneys backing you up. We make finding the best car accident lawyer in Lubbock easy for you.
The personal injury and car accident world is full of complicated legal jargon and terms that insurance companies will use to their full advantage. They will also take every opportunity to underpay your claim if they can, even if you believe otherwise. Some clients will go forward under the assumption that their insurance company will be fair with them since they've been a loyal customer, but this is very rarely the case.
Additionally, experienced Lubbock car accident lawyers will be able to look at your case and quickly determine how much it is really worth.
The first claim offer from an insurance company will rarely if ever cover the full value of your case, and many people make the mistake of accepting this first offer. Our lawyers will help you negotiate the real value of your case, regardless of how many times the insurance company tries to give you an unfair offer.
What If I Can't Afford a Lawyer?
Different lawyers can often offer different types of payment plans that might suit your needs. For many personal injury cases, especially high-value ones, a contingency style fee may be an option for you. With contingency cases, the lawyer only gets paid if they win the case – they take a portion of the winnings from the case for themselves.
This means that you're not paying anything out of pocket; instead, a portion of the settlement you receive will go to the lawyer instead. This is an excellent option for victims who are strapped for cash or who would be unable to hire a lawyer any other way. However, this representation style isn't suited to every case. If the lawyer doesn't think they can win the case, for example, then they're less likely to accept it.
How Much Can I Settle For?
The amount that you can get as a settlement for your car wreck depends almost entirely on the circumstances of the crash itself. Lawyers take many things into account when calculating what your settlement should be, including medical bills, time that you're unable to work, and severity of the accident. However, a good rule of thumb is three times the cost of your medical bills.
Hutchison & Stoy has created a settlement calculator that helps serve as a guide for what your best settlement might be. However, this is just a guideline, and the end result can vary based on other factors. If the other driver was under the influence during the crash, for example, you can often negotiate more compensation than you might be able to otherwise.
If the insurance company refuses to pay out what you deserve for your claim, you may have to take things to court. This is where having an automobile attorney can truly work to your advantage.
Reimbursement for pain and suffering is a difficult thing to calculate, and this is where a Lubbock car accident lawyer comes in. If you want to be sure that you'll receive the best possible compensation for what you've gone through, give us a call! We offer a free initial consultation to help you decide on your best course of action.
Talk to an Attorney Today!
The personal injury lawyers at Hutchison & Stoy have an enviable record representing drivers and passengers involved in car accidents in Texas.
Call (806) 491-4911 or submit a free case evaluation.
Hutchison & Stoy has a team of accident lawyers that specialize in auto accidents and claims. Call our office in Lubbock, Texas to get legal advice from an experienced injury attorney today!