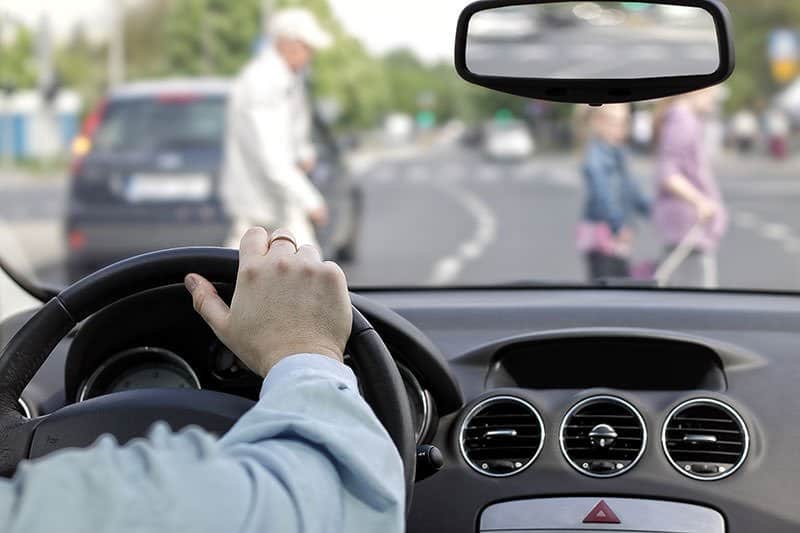 We are constantly reminded to be attentive drivers but the National Highway Traffic Safety Association (NHTSA) has set the reduction of pedestrian accidents as one of its top priorities.
Under NHTSA's Safer People, Safer Streets initiative, road safety evaluations were performed in every state, and Mayors from more than 230 cities have joined the association in efforts to improve walking and biking in their cities in hopes that their citizens will not be involved in a pedestrian accident.
Pedestrian Accidents on the Rise
Statistics about pedestrian accidents are alarming and shocking. In 2013, pedestrian accidents accounted for 4,735 fatalities across the US. In 2012, more than 76,000 pedestrians suffered personal injuries as a result of walking.
While the leading cause of pedestrian accidents involves motorized vehicles, these are not the only accidents where walkers are seriously injured. Thousands of non-vehicular pedestrian accidents occur each year and many times the injured party has a legitimate claim but does not know how to proceed.
Poor maintenance of sidewalks, parking lots, and construction sites and construction debris on walkways lead to many avoidable and irresponsible pedestrian accidents. And, way too often, injured pedestrians blame themselves!
Pedestrian-Vehicle Accidents
Drivers and pedestrians must follow the rules of the road in order to co-exist safely. When either party is negligent, accidents happen and very often the unprotected pedestrian suffers great, even catastrophic harm.
The chief cause of pedestrian-vehicle accidents is the driver's breach of his or her Duty of Care, including:
Distracted driving, which has reached epidemic proportions
Failing to yield the right of way to pedestrians at crosswalks
Disobeying traffic signs or signals
Failing to signal while turning
Disregarding weather or traffic conditions
Driving under the influence of drugs or alcohol
However, pedestrians also have a Duty of Care which includes being an attentive walker and not:
Ignoring the "walk" signal at an intersection
Entering traffic and disrupting the flow
Failing to use marked crosswalks
Darting in front of a vehicle
Before entering traffic, the pedestrian should always stop, look left, look right, and look down. This simple process could reduce pedestrian accidents.
Pedestrian – Property Owner Accidents
Many pedestrians are also injured as a result of property owner negligence. Across the US, most states hold the property owner responsible for maintaining their property and expect the property owner to warn pedestrians if walking conditions are unsafe.
If the pedestrian falls or has an accident due to unsafe property conditions, he or she may have a claim if:
The owner created the condition; or
The owner knew the condition existed and negligently failed to correct it; or
The condition existed for such a length of time that it should've been discovered and corrected prior to the incident.
Injuries to passengers and vehicle operators can be serious but so can injuries to innocent, responsible pedestrians.
What to do in a Pedestrian Accident
More often than not, the injured party in a pedestrian accident will require medical care that could cause loss of income, high medical expenses, or even more catastrophic side effects.
At Stoy Law Group, PLLC, we believe pedestrians in and around Fort Worth should pursue legal remedies when they are involved in a pedestrian accident.  We recommend the following steps  for victims of pedestrian accidents:
Call the police immediately
Don't leave the scene of the accident before help arrives
Gather names and phone numbers of any witnesses
Don't make any statements to anyone, including drivers and insurers
Following these steps and contacting the Warriors for Justice at Stoy Law Group, PLLC at 817-820-0100 could help you receive the benefits you need to cover:
Loss of income
Pay medical bills
Recover over time
Mental anguish
Pain and Suffering
Contact us for a free case evaluation either online by following this link or by calling us at (817) 820-0100 Pedestrians have rights too! Let our team of personal injury lawyers relieve your stress!