Kind Words from Our Clients
This firm helped me so much. I was in a tragedy and they made things right. Chris Stoy worked his butt off to make things right. I highly recommend this firm. Thank you Chris Stoy for all you and your firm did.
- Preacherman Smith
When I first got into my car accident I was hopless until I met Ms Laura and Ms Megan. They have truly been a big help for me and my daughter through this horrible time. I really appreciate it all their hard work and dedication. I beat my case and I am so thankful for these ladies..
- Breona Richardson
If you want to win your case you absolutely must hire Esquire Christopher Stoy. His non lawyer approach, experience, service to humanity, and genuine love for the profession goes a long way. His business partner/ mentor Susan is known and highly respected in the state Texas. Chris faught for me like a friend. Not only did I win my case but, my settlement was far more then I expected. Right to this day I can call him up whenever I have an issue. The entire team at his law firm knew me and the details of my case personally when I called over the phone. Im grateful that God placed Stoy Law Group Law Firm in my path in my time of need. Without reservation I recommend these attorneys.
- M. Stevens
Proficient Attorney with High Ethics and Standards Of Excellence
Christopher Stoy has been working tirelessly on a Personal Injury Lawsuit regarding an automobile accident I suffered earlier in 2015. He has been an absolute joy to communicate with and has gone out of his way to make sure I understand each and every step and potential outcome of what could be a very stressful time. Not only is he very quick and efficient with his communication, but it is clear through each phone call, email etc that he genuinely cares for his clients and their needs. As well, he has worked countless hours to ensure I have appointments with the correct medical professionals and to see that I have a correct diagnosis of the symptoms I am facing post accident. I have utmost respect and faith in Christopher as my attorney, and have no doubts that I will receive the most justified outcome to my case. I have referred his services to friends and coworkers in similar situations and I would not hesitate to provide sound reference to his many excellent attributes.
- CJ Scott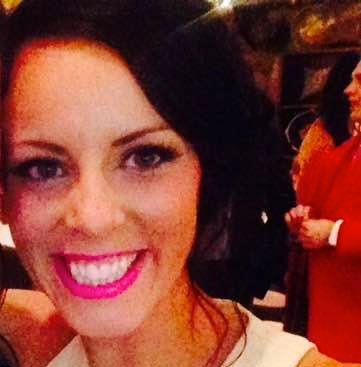 Having Rob in my corner while dealing with my job while out with covid was amazing. He responded to my needs and helped me understand my rights. During a time that I felt so alone and worried that I would lose my job, insurance and stability Rob was able to help get me the reassurance that I will be able to have the time I need to get better. I highly recommend them for any work place injuries or for those out with covid-19 when contracted at work. It is amazing to have their firm in your corner.
- Jessica Roberts
Great attorney, very intelligent and caring! Believed in our case and fought hard for fair and successful results!
Chris took all the facts of our case, worked very diligently, researched, kept us informed, answered all our questions throughout the entire case. Presented us with professional and realistic expectations. We were totally amazed and very appreciative, all the hard and sincere work of Chris and whole office.
Full confidence in Chris!!
Thanks to Chris, our mediation was a complete success! To say I'm happy would be an understatement! Chris and his coworkers really made me feel comfortable and eased my stress throughout the process! Highly recommend
When I got into my first accident I knew I would need a lawyer, I was inured, my little ones were with me and my car was totaled. So I did what most would do I Google searched for attorneys. After a few hours of searching and comparing I decided to go with Stoy Law Group and I was not disappointed. They have now helped me through 2 different accidents ensuring we received the right medical treatments and compensation to cover those treatments, damages, and pain and suffering. They, Miss Laura especially, fought for us to get what we deserved and always treated us right. If you are looking for an attorney look no further because these guys are it. Heaven forbid we have another accident but if we do, I know exactly where we are going.
- Barbara Wesolek
I had the pleasure of having Christi and Rob Hudson work on my case. They were both so kind and helpful! I have a crazy work schedule but Christi was always very accommodating of that! Rob was very straightforward and transparent with me about my case. Rob worked swiftly to help me get through the process without any problems. I recommend them 100% and if I ever need help again in the future, I know who to call!
Mr. Stoy is professional and always knowledgeable, yet he still is able to relate and show empathy. He is super friendly and his staff gets you over to him very quickly when you call. He is a person that shows integrity in business and is just plain nice in life. Great job and knows his stuff. I was refrred by two other attorney's that I called not knowing who to contact. That is a good sign!