Kind Words from Our Clients
Susan Hutchison is very personable, approachable, and has a strong professional network with other attorneys in the trade. She is also a staunch, steadfast, and passionate advocate when working on your case. She is a bull-dog when confronting people, and will go far beyond any expectation for her clients.
Susan is no push-over, and will push back without hesitation. She works powerfully and passionately on behalf of her clients, and I always felt that I was in the best hands of any attorney in the state. She was always dedicated to my case, and returned inquiries and emails within the day regarding status of items.
I would strongly recommend that anyone with employment concerns contact Susan Hutchison. She is an expert, and you will be excellently represented.
Susan Hutchison helped me and my family when we felt completely helpless. I had an employer terminate me and file a lawsuit against me that was baseless. I was left unemployed with a child on the way and my wife and I had no idea what to do. I frantically asked around for advice on legal counsel, and someone who I trust very much led me to Susan.
Susan throughout my entire case was brilliant. The opposing counsel seemed to not even know what hit them. I watched her go toe to toe with against three lawyers by herself in one hearing, and come out of the hearing having my previous employer admit on the stand that he had no evidence to prove any claims.
Susan won my case, best attorney imaginable.
If you want to win your case you absolutely must hire Esquire Christopher Stoy. His non lawyer approach, experience, service to humanity, and genuine love for the profession goes a long way. His business partner/ mentor Susan is known and highly respected in the state Texas. Chris faught for me like a friend. Not only did I win my case but, my settlement was far more then I expected. Right to this day I can call him up whenever I have an issue. The entire team at his law firm knew me and the details of my case personally when I called over the phone. Im grateful that God placed Hutchison & Stoy Law Firm in my path in my time of need. Without reservation I recommend these attorneys.
- M. Stevens
Proficient Attorney with High Ethics and Standards Of Excellence
Christopher Stoy has been working tirelessly on a Personal Injury Lawsuit regarding an automobile accident I suffered earlier in 2015. He has been an absolute joy to communicate with and has gone out of his way to make sure I understand each and every step and potential outcome of what could be a very stressful time. Not only is he very quick and efficient with his communication, but it is clear through each phone call, email etc that he genuinely cares for his clients and their needs. As well, he has worked countless hours to ensure I have appointments with the correct medical professionals and to see that I have a correct diagnosis of the symptoms I am facing post accident. I have utmost respect and faith in Christopher as my attorney, and have no doubts that I will receive the most justified outcome to my case. I have referred his services to friends and coworkers in similar situations and I would not hesitate to provide sound reference to his many excellent attributes.
- CJ Scott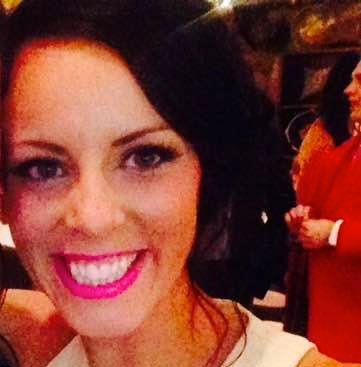 For the rest of our lives, my husband, daughter and I will never forget Susan Hutchinson. She, along with her colleges, took our case pro-bono. It took a lot of dedication, determination, and hard work to get our case to Federal Court in Dallas, Texas. Our case had to do with our son, Craig Morris, civil rights being violated which resulted in his death in the Dallas County Jail. He was only there 18 hours and had been picked up on a bogus charge. The police thought he was drunk, but no alcohol was found in his blood steam. He had a severe case of pneumonia which did not get diagnosed because of neglect. Susan is a brilliant lawyer and I would highly recommend her to anyone. She is the one that was with us from beginning to end. Not only that, she is very professional along with being kind and considerate. And need to say, we won the case after 5 working days in Federal Court and received the monetary amount the jury decided on. We hope and pray this case will help prevent this happening to others. My family will always be her fans! May God always bless her.
- Beverly (Mrs. Arthur) Rio Vista, CA
Great attorney, very intelligent and caring! Believed in our case and fought hard for fair and successful results!
Chris took all the facts of our case, worked very diligently, researched, kept us informed, answered all our questions throughout the entire case. Presented us with professional and realistic expectations. We were totally amazed and very appreciative, all the hard and sincere work of Chris and whole office.
Full confidence in Chris!!
Thanks to Chris, our mediation was a complete success! To say I'm happy would be an understatement! Chris and his coworkers really made me feel comfortable and eased my stress throughout the process! Highly recommend
After a search for the best legal help, I asked Susan to represent me as she was a top rated Texas attorney in her field and was highly thought of by peers. She let me know in advance how the process works which would make anyone more comfortable in what is normally an unsettling event. Susan is very knowledgeable and kept me grounded during our process. By that I mean that during our preparation she often role played the other side so I would understand what is actually most important in a case, not just what I thought was important. I would highly recommend Susan as legal representation.
Susan, I wanted to express my gratitude in writing for the outstanding legal service you and your team provided. Your preparation and frequent personal communication with all parties resulted in a very quick settlement, achieving the outcome I wanted when we first discussed my case. (Win/Win)
Your professionalism throughout this case has been greatly appreciated, and "Hutchison & Stoy" is a referral I'm gladly passing on to others.
Mr. Stoy is professional and always knowledgeable, yet he still is able to relate and show empathy. He is super friendly and his staff gets you over to him very quickly when you call. He is a person that shows integrity in business and is just plain nice in life. Great job and knows his stuff. I was refrred by two other attorney's that I called not knowing who to contact. That is a good sign!