Despite the financial devastation caused by Texas-based Enron, whistleblower laws in Texas are not as protective as in other states. Texas whistleblower protections are nestled in a multi-tiered web of state and federal laws that protect public employees and specific types of private sector employees who expose certain illegal activities.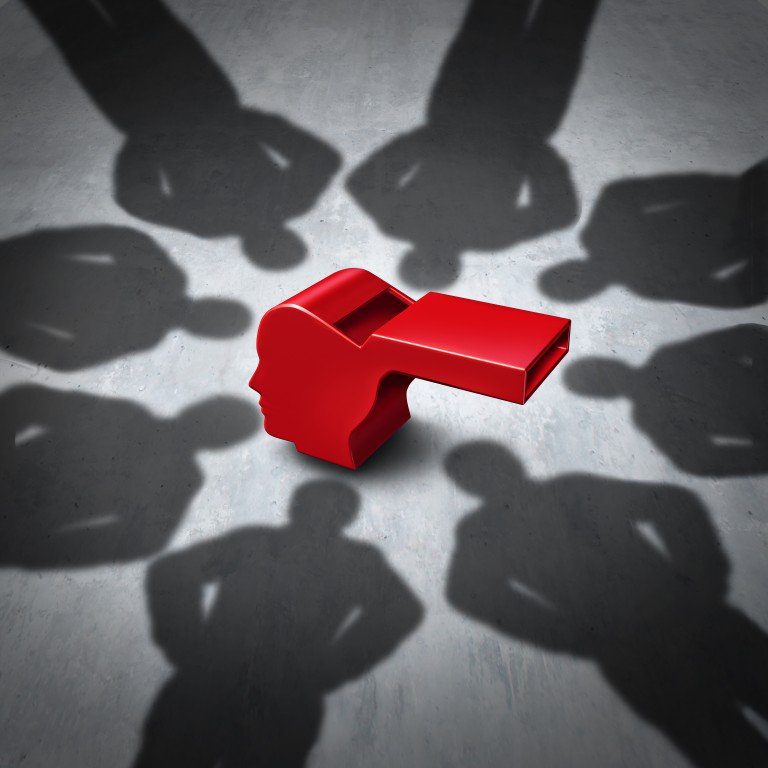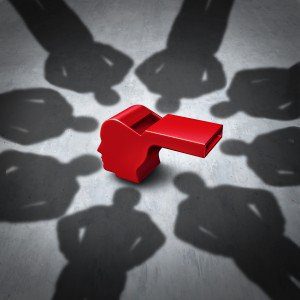 The bottom line is that if you are a whistleblower or if you are considering blowing a whistle, you should consult an experienced employment law litigator to better understand your exposure and your protections. The Fort Worth law firm of Stoy Law Group, PLLC, has proven expertise in the areas of employment law, discrimination, retaliation, harassment and whistleblower protection. Why not contact the firm at 817-820-0100 to discuss your protections?
Whistleblower Defined
Whistleblowers have had an impact on Texas, the country, the economy, the environment and our society. The term whistleblower is relatively new but the premise of speaking up on behalf of the common good is as old as the United States.
Whistleblowers are employees who report wrongdoing to persons of authority, a law enforcement agency, a regulatory agency, the media or the public. These courageous acts often put the whistleblower's job and career at risk.
Under the shadow of Enron, the Texas legislature has methodically reduced a whistleblower's protections even though other states have moved to increase protections. Doing the right thing in the public interest in Texas can still cost you your job, put a dent in your career and expose you to unprotected workplace retaliation. This explains the need to consult with an expert in Texas and federal whistleblower laws prior to commencing an action.
The Texas Whistleblower Act
The Texas Whistleblower Act (Section 554.001 of Texas Government Code) only applies to public employees, not private sector employees. Punitive damages are no longer available un this act. However, public employees are provided the following protections:
Injunctive relieve including reinstatement
Actual damages
Back pay
Front pay
Court costs
Attorney's fees
Some damages have been capped by the Legislature
If a Texas public employee has a whistleblower grievance or intends to file a grievance, the timeline is narrow. Additionally, all administrative remedies must be exhausted in advance of an action. Legal remedies under the Act are complex, making it necessary to retain counsel for the best results.
If the public employer has a grievance process in place, this process must be timely followed by the employee.
It should be clear that a wide span of whistleblowing activities and private sector employees are unprotected by Texas law. Limited protections are available in the following instances:
Nursing home employees discharged for whistleblowing
Hospital, mental health or treatment employees discharged for whistleblowing
Registered nurses discharged for reporting poor nursing practices to the Board of Nurse Examiners
Physicians discharged for reporting the improper practices by other physician to the State Board of Medical Examiners
Employees discharged for contacting the Worker's Commission's to report violations of occupational health and/or safety law
Employees discharged for reporting violations of the Hazard Communication Act
Employees reporting violations of employment discrimination laws, such as discrimination prohibited by the Texas Labor Code
Federal Whistleblower Laws
Federal whistleblower laws offer more diversity and more protection across a broader range of employment sectors than do Texas protections. For example, the Sarbanes–Oxley Act was passed as a result of Enron and specifically provides protection and limited remedies for whistleblowers reporting violations of accounting and security laws.
Federal whistleblower laws also offer protections in the following sectors:
Violations of commercial motor vehicle safety regulations
OSHA Violations
Unsafe shipping containers
Mishandling of toxic substances
Violations of airline regulations
Violations of federal energy laws or Department of Energy Procedures
Other federal whistleblower protection statues include:
The Whistleblower Protection Act of 1989
The Dodd-Frank Wall Street Reform and Consumer Protection Act
A host of whistleblower protections cover the following federal reports:
OSHA reporting
Commercial Motor Vehicle Safety regulations
Reporting asbestos hazards
Atomic Energy Act
Reporting of airline violations
Unsafe pipeline operations reports
Federal water and air pollution violations
Unsafe shipping reports
Department of Energy violations
Neither the state nor federal protections listed above represent a comprehensive list. If you are considering exposing wrongdoing and protecting the public, be knowledgeable about how to proceed and how to protect yourself. Call Stoy Law Group, PLLC, at 817-820-0100 to arrange a confidential consultation regarding your Whistleblower activity.